Land Mechanical Engines:
C18 ACERT Land Mechanical Drilling Engine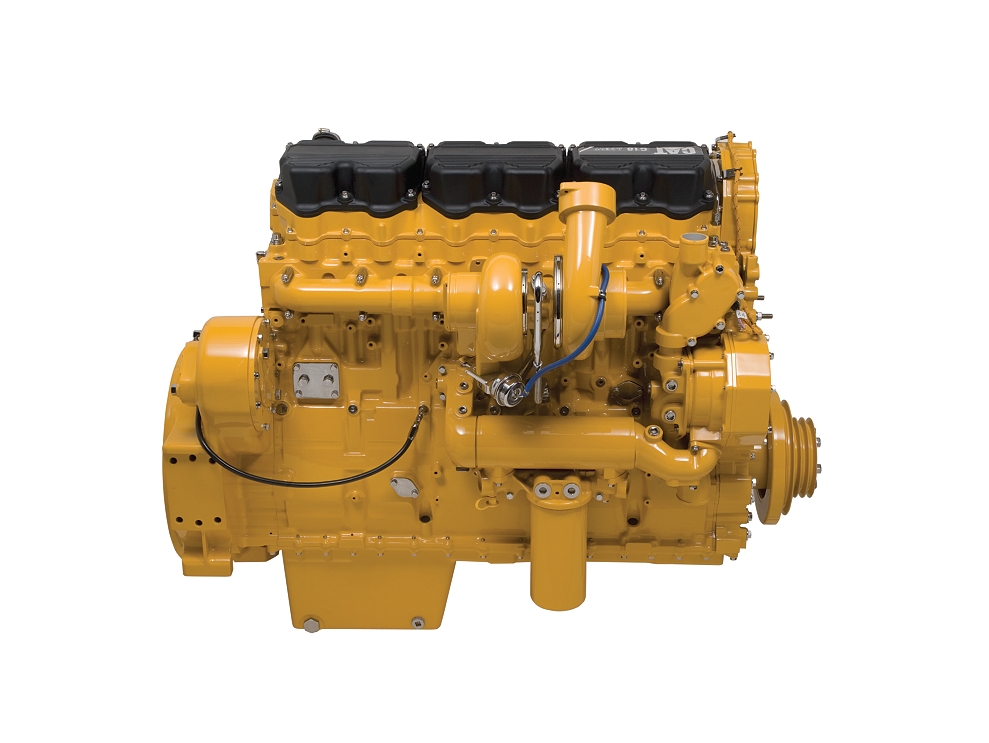 Minimum Rating

575.0 bhp

Maximum Rating

800.0 bhp

Emissions

EPA and CARB Non-Road Mobile Tier 3, EU Stage IIIA

Rated Speed

2100.0 RPM
Cat C18 ACERT engines are the ideal solution for your demanding operations in the oilfield. Decades of field operation and intense research and development allow Cat C18 ACERT engines to deliver excellent performance with low operating costs and emissions.This is an ideal engine for land mechanical drilling applications such as mud pump drives.Cat C18 ACERT™ Industrial Diesel Engine. Ratings: 429-522 bkW (575-700 bhp) @ 1800-2100 rpm meet China Stage II, U.S. EPA Tier 3 equivalent, EU Stage IIIA equivalent emission standards. Ratings: 570-597 bkW (765-800 bhp) @ 1800-2100 rpm meet U.S. EPA Tier 2 equivalent emission standards.
---
---
Product Specs
Engine Specifications

Minimum Rating

575.0bhp

Maximum Rating

800.0bhp

Emissions

EPA and CARB Non-Road Mobile Tier 3, EU Stage IIIA

Rated Speed

2100.0RPM

Bore

5.71in

Stroke

7.2in

Displacement

1100.0in3

Aspiration

Turbocharged-Aftercooled

Engine Weight, net dry

2807.0lb

Oil Change Interval

250

Rotation (from flywheel end)

Counterclockwise

Flywheel and Flywheel Housing

SAE No. 0 or SAE No. 1

Flywheel Teeth

136 (SAE 0), 113 (SAE 1)

Governor and Protection

ADEM A3

Minimum Rating

575BHP

Maximum Rating

800BHP

Emissions

EPA and CARB Non-Road Mobile Tier 3, EU Stage IIIA

Rated Speed

2100r/min

Bore

5.71in

Stroke

7.2in

Displacement

1100in³

Aspiration

Turbocharged-Aftercooled

Engine Weight - Net Dry

2807lb

Oil Change Interval

250

Rotation from Flywheel End

Counterclockwise

Flywheel and Flywheel Housing

SAE No. 0 or SAE No. 1

Flywheel Teeth

136 (SAE 0), 113 (SAE 1)

Dimensions

Length

54.7in

Width

36.2in

Height

49.5in

Length

54.7in

Width

36.2in

Height

49.5in

Capacity for Liquids

Minimum Cooling System - Engine Only

13.2gal (US)
Equipment
Air Inlet System

Single turbocharger, mid-mounted, inlet 152.4 mm (6 in), hoseconnection
Dual turbocharger, front and rear inlet 127.0 mm (5 in.), hoseconnection

Control System

Electronic governing, PTO speed control
Programmable ratings
Cold mode start strategy
Automatic altitude compensation
Power compensation for fuel temperature
Programmable low and high idle and TEL
Electronic diagnostics and fault logging
Engine monitoring and protection system (speed, temperature,pressure)
J1939 Broadcast (diagnostic, engine status, and control)

Cooling System

Thermostats and housing — outlet vertical
Jacket water pump — gear-driven, centrifuga
RH front water pump inlet
All plugs/fittings are STOR for lines gp water

Exhaust System

Exhaust manifold — dry
Single turbo — front-facing turbo exhaust, full marmonconnection, maximum load 10 kg for direct connection to turbo
Dual turbo — exhaust elbow, dry 203 mm (8 in)

Flywheels And Flywheel Housings

Fuel System

Electronic unit injector
Fuel filter, secondary, mid-mount (LH 2 micron high performance)
Fuel transfer pump, LH front
Fuel priming pump, LH mid-mount
Fuel sample valve, mounted on fuel filter base.

Lube System

Crankcase breather — rear valve cover
Oil cooler — RH (dual)
Oil filter — RH, LH
Oil pan — front sump
Oil dipstick — LH front
Oil pump

Mounting System

Front support (shipping only)

Power Take-offs

Crankshaft pulley, 203.2 mm (8 in), 3 grooves 292.1 mm(11.5 in) 1 groove, all 15.9 mm (.63 in) width
Hydraulic pump drive, SAE A, 11-tooth

General

Vibration damper
Paint — Cat yellow
Lifting eyes
Automatic variable timing, electronic
Electronic installation kit 70-pin connector (connectors, pins,sockets)

Mandatory Options

Throttle position sensor
Single turbo only — exhaust system (front or rear)
Flywheel housing or rear PTO
Primary filter/water separator
Air Compressor

Air compressor governor
Expansion chambers

Air Inlet System

Charging System

Charging alternators
Alternator mountings
Alternator wiring
Circuit breakers and mountings
Alternator belt guard

Cooling System

Radiator
Fan drive with radiator packages
Fan height instructions
Vee belts
Aftercooler lines with Caterpillar installed radiator
Single turbo configuration rear-facing exhaust
Single turbo configuration rear-facing exhaust
Aftercoooler lines
Suction fan adapters
Blower fan adapter
Blower fan
Suction fan
Fan belt
Coolant level sensor
Dry charge coolant conditioners

Exhaust System

Turbo exhaust connection
Flexible fittings
Elbows, flange, clamp, pipes
Exhaust adapters
Manifold
Mufflers

Fuel Systems

Flexible fuel lines
Fuel filter location
Fuel cooler
Water separator

Instrumentation

Gauges and instrument panels

Lube System

Oil pans
Drain and cover
Oil level gauge
Remote oil filters
Oil filters
Lubricating oils

Mounting System

Structural steel base
Front and rear engine support

Power Take-offs

Rear enclosed clutches
Hydraulic pump drives
Hydraulics gear pumps
Clutch supports
Crankshaft pulleys

Protection System

Starting System

Air starting motors
Air pressure regulator
Air silencer
Start switch
Electric starting motors — 12V, 24V
Battery sets – 24V
Battery cable and rack
Starting aids

Transmission Arrangement
Find a Boyd CAT

Location

or

Rep

Near You