Land Electric-Drive Modules:
3512C Land Electric-Drive Drilling Module with Dynamic Gas Blending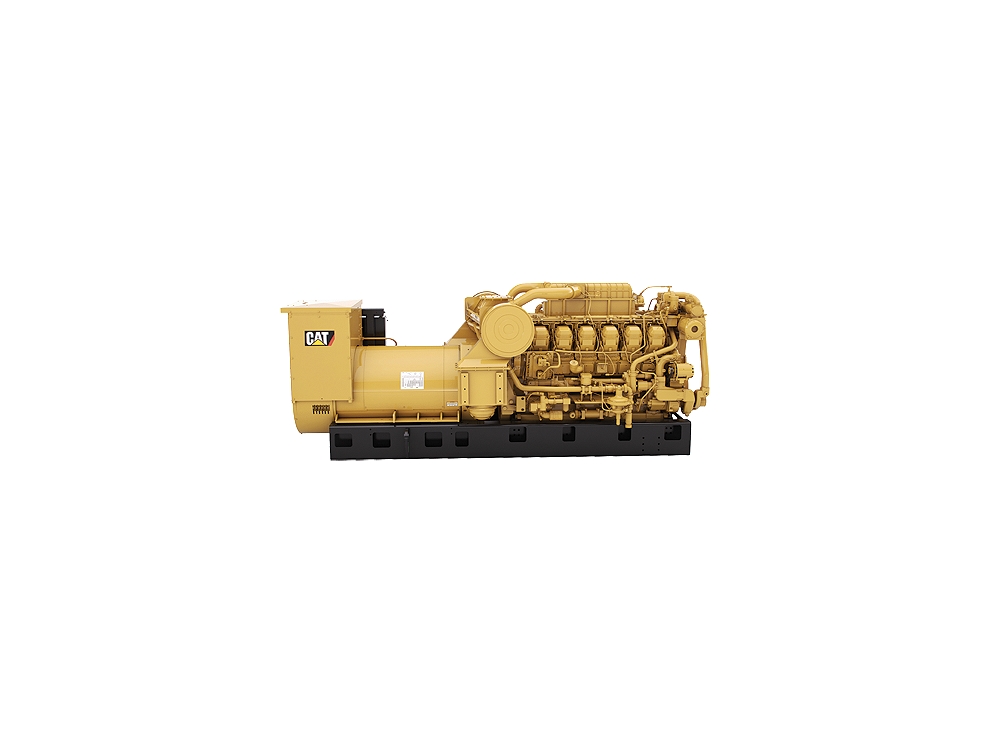 Emissions

U.S. EPA Nonroad Tier 2

Engine Control and Protection

ADEM A3

Generator

SR4B

Aspiration

Turbocharged-Aftercooled
Oil and gas drilling is a complex task that requires specialized power generation equipment. Cat 3500 power modules with Dynamic Gas Blending offer the lowest owning and operating cost in drilling applications. They are specifically designed for drilling operations of electric AC rigs and combine decades of field experience of the 3500 platform with the latest electronics to ensure highest performance, optimum dual fuel operation, low emissions, and simplified operator interface. Cat power modules are backed by the worldwide network of Cat dealers ready to support your operation with technical support, service, parts, and warranty. 3512C land drilling power module with dynamic gas blending kit rating: 1045 ekW (1492 kVA) @ 60 Hz (1200 rpm). Meets U.S. EPA Tier 2 equivalent emission standards. Available using U.S. EPA Flexibility and for other regulated and non-regulated areas.
---
---
Product Specs
Engine Specifications

Emissions

U.S. EPA Nonroad Tier 2

Engine Control and Protection

ADEM A3

Generator

SR4B

Aspiration

Turbocharged-Aftercooled

Bore

6.69in

Stroke

7.48in

Displacement

3158.0in3

Fuel System

EUI

Oil Change Interval

500.0hr

Weight

31864.0lb

Generator Set Control

EMCP 4.4

Emissions

U.S. EPA Nonroad Tier 2

Aspiration

Turbocharged-Aftercooled

Bore

6.69in

Displacement

3158in³

Engine Control and Protection

ADEM A3

Fuel System

EUI

Generator

SR4B

Generator Set Control

EMCP 4.4

Oil Change Interval

500h

Stroke

7.48in

Weight

31864lb

Voltage

600

Capacity for Liquids

Lube Oil System (Refill)

84.0gal

Cooling System (Engine)

41.0gal

Cooling System - Engine

41gal (US)

Lube Oil System - Refill

84gal (US)

Dimensions

Width

91.3in

Length

238.2in

Height

104.7in

Height

104.7in

Length

238.2in

Width

91.3in
Equipment
Air Inlet System

Corrosion-resistant aftercooler core
Air Inlet shutoff
Regular duty air cleaner

Control System

ADEM A3 ECU, left-hand mounted
Direct rack control 0-200 mADC, space heater and jacket water heater connection and controls

Cooling System

Caterpillar supplied radiator, 46/CVS-stacked 0.627 ratio, includes blower fan, fan drive, pulley, belt guard, coolant level sensor, regulator, and fuel cooler
Separate-circuit aftercooled
Outlet controlled jacket water thermostat
Jacket water pump - gear driven
Dual outlet
Aftercooler water pump - gear driven
Aftercooler water thermostat

Exhaust System

Dry exhaust manifold
Dual turbochargers, water cooled bearings

Flywheel And Housing

SAE No. 00 flywheel
SAE No. 00 flywheel housing
SAE standard rotation

Fuel System

Fuel filter simplex (LH) with priming pump (LH)
Fuel transfer pump
Fuel return line with flexible connection
Electronic unit injectors

Generator Attachments

Barrel-mounted petroleum terminal box with air filter and pressure differential switch

Instrumentation

Emergency stop button
Analog gauges:
Service port connector
Customer connection terminal blocks

Emcp 4.3 Control Panel

140 mm (5.5 in) Graphical Display
Communication
Controls
Generator Set Protection
Outputs
Inputs
Other Features

Lubrication System

Crankcase breather
Oil cooler
Shallow oil pan
Oil drain extension, 2 in NPT female connection
Simplex oil filter

Mounting System

4.19 m (165 in) length, 412 mm (16.2 in) height tubes, 1.18 m (50.5 in) wide

Protection System

Engine alarms, derate, and shutdown in abnormal operation

Starting System

TDI air starting motor, RH - 1034 kPa (150 psi)

General
Air Inlet System

Heavy duty air cleaner
Remote air inlet adapter - rectangular
Remote air inlet adapter - round

Control System

Engine control options:
Load sharing governor, 2301A

Cooling System

Radiator options:
Coolant level sensor
Coolant conditioner
Cooling system connection options (for use with customer-supplied radiator):
Fan drive and belt guard (for use with remote and customersupplied radiators)
Fan pulley options (for use with customer-supplied radiator):

Exhaust System

Exhaust expander 297 mm to 340 mm (11.7 in to 13.4 in)
Flexible fitting, 356 mm (14 in)
Elbow, 305 mm (12 in)
Muffler, 356 mm (14 in), spark arresting, includes companion flanges, clean-out box, and spark box
Muffler, 305 mm (12 in), spark arresting, includes companion flanges, clean-out box, and spark box

Fuel System

Custom fuel filter
Primary fuel filter
Primary fuel filter with water separator

Generator Attachments

Barrel-mounted petroleum terminal box
Current transformers (3)
Cable access box

Instrumentation

Communications module PL1000T
Communications module PL1000E
Thermocouples installed, one per cylinder

Lubrication System

Custom oil filter
RH installed centrifugal oil filter
SAE15W40, Caterpillar DEO, 500 hour
Crankcase fumes disposal
Oil level regulator

Mounting System

Custom inner base
Custom outer base
Package isolator supports (3), for mounting inner base to customer-supplied base

Power Take-off

Protection System

Explosion relief valves (3)
Metal particle detector switch
Metal particle detector with annunciator

Starting System

Custom starting motor
Air pressure regulator

General

LH installed engine barring group
Jacket water heater, UL recognized, 120-240V, single phase, 6 kW, LH and RH mounted
Jacket water heater, UL recognized, 120-480V, single phase, 12 kW, LH and RH mounted
Jacket water heater lines
Find a Boyd CAT

Location

or

Rep

Near You