Land Electric-Drive Modules:
3508 Land Electric-Drive Drilling Module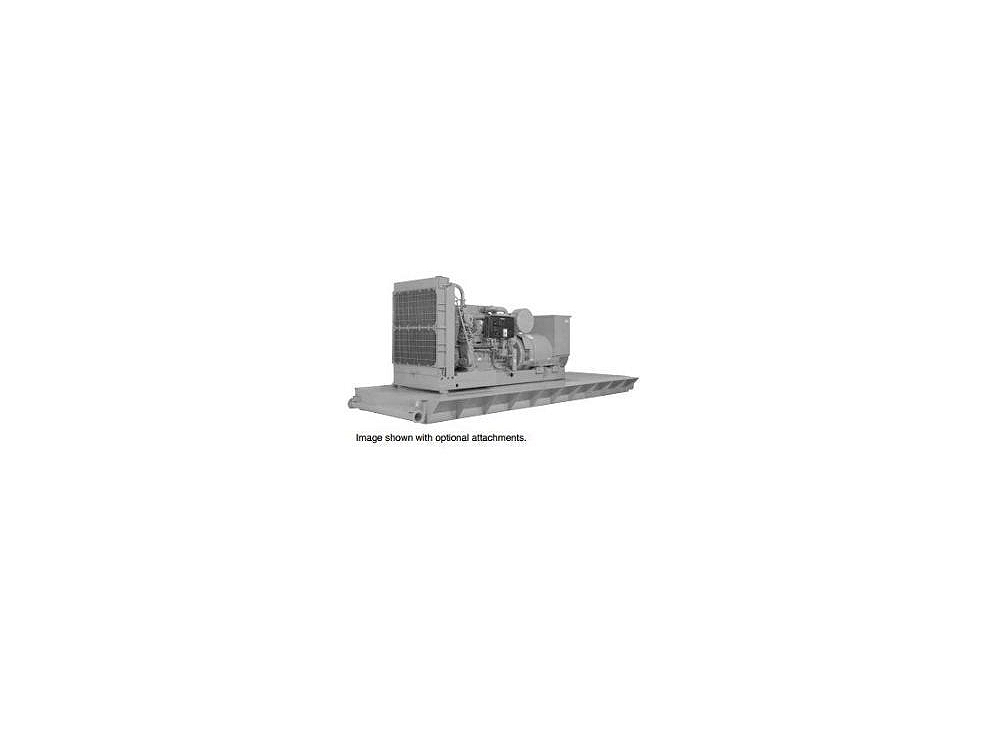 Minimum Rating

610.0 ekW

Maximum Rating

610.0 ekW

Emissions

Non-certified

Engine Control and Protection

Woodward
Oil and gas drilling is a complex task that requires specialized power generation equipment. Cat 3500 power modules are specifically designed for drilling operations of electric AC rigs. The 3500 platform carries decades of field experience in drilling operations across a wide variety of environmental conditions. Cat power modules are backed by the worldwide network of Cat dealers ready to support your operation with technical support, service, parts, and warranty. Cat 3508 land drilling power module ratings: 610 ekW (880 kVA) @ 60 Hz (1200 rpm). Not emissions certified, available for non-regulated areas.
---
---
Product Specs
Engine Specifications

Minimum Rating

610.0ekW

Maximum Rating

610.0ekW

Emissions

Non-certified

Engine Control and Protection

Woodward

Generator

SR4B

Aspiration

Turbocharged-Aftercooled

Bore

6.69in

Stroke

7.48in

Displacement

2111.0in3

Fuel System

MUI

Oil Change Interval

500.0hr

Weight

33846.0lb

Minimum Rating

610ekW

Maximum Rating

610ekW

Emissions

Non-certified

Aspiration

Turbocharged-Aftercooled

Bore

6.69in

Displacement

2111in³

Engine Control and Protection

Woodward

Fuel System

MUI

Generator

SR4B

Oil Change Interval

500h

Stroke

7.48in

Weight

33846lb

Voltage

600

Capacity for Liquids

Lube Oil System (Refill)

60.0gal

Cooling System (Engine)

41.0gal

Cooling System - Engine

41gal (US)

Lube Oil System - Refill

60gal (US)

Dimensions

Width

93.9in

Length

310.0in

Height

109.4in

Height

109.4in

Length

310in

Width

93.9in
Equipment
Air Inlet System

Corrosion-resistant aftercooler core
Regular duty air cleaner
Service indicator

Control System

Governor, Woodward EG6PC actuator — RH
Magnetic pickup

Cooling System

Thermostats and housing (dual outlet)
Jacket water pump, gear driven

Exhaust System

Dry exhaust manifold
Exhaust flexible fitting, adapters, and flanges

Flywheel And Housing

SAE No. 00 flywheel
SAE No. 00 flywheel housing
SAE standard rotation

Fuel System

Fuel filter
Fuel transfer pump
Flexible fuel lines
Fuel priming pump

Generator

Oilfield generator
Twin-bearing, close-coupled

Instrumentation

Analog instrument gauges:

Lubrication System

Crankcase breather
Oil cooler
Oil filter
Shallow oil pan
Oil drain extension, 2 in NPT female connection

Mounting System

Rails, mounting, floor type, 254 mm (10 in)

Power Take-offs

Accessory drive
Front housing, two-sided

Protection System

Hydra-mechanical shutoffs (low oil pressure, high water temperature and overspeed, air inlet shutoff). Monitoring gauge and emergency remote shutoff
Alarm switches, low oil pressure, high water temperature (Marine Society approved) for connection to customer supplied alarm panel
Manual shutoff control, LH

Starting System

Air starting motor
Air silencer

General

Paint - Cat yellow
Vibration damper and guard
Lifting eyes
Air Inlet System

Heavy duty air cleaner
Remote air inlet adapters

Control System

Load sharing governor, 2301A
Load sharing module
Governor conversion to 0-200 mA direct rack control

Cooling System

Coolant level sensors
Connections

Exhaust System

Exhaust elbows
Exhaust mufflers

Fuel System

Generator And Attachments

Low voltage extension box
Potential and current transformers
Air filter
Cable access box
Bearing RTDs

Instrumentation

Customer management device
Gauges and instrumentation panels
Switches and contactors

Lubrication System

Crankcase fumes disposal
Oil pan accessories

Mounting System

Power Take-off

Crankshaft pulley
Front stub shaft
Charging alternator

Protection System

Explosion relief valves (3)
Shutoffs
Switches and contactors

Starting System

Manual air starter
Air pressure regulator

General
Find a Boyd CAT

Location

or

Rep

Near You