Industrial:
Cat® C13 Industrial Diesel Engine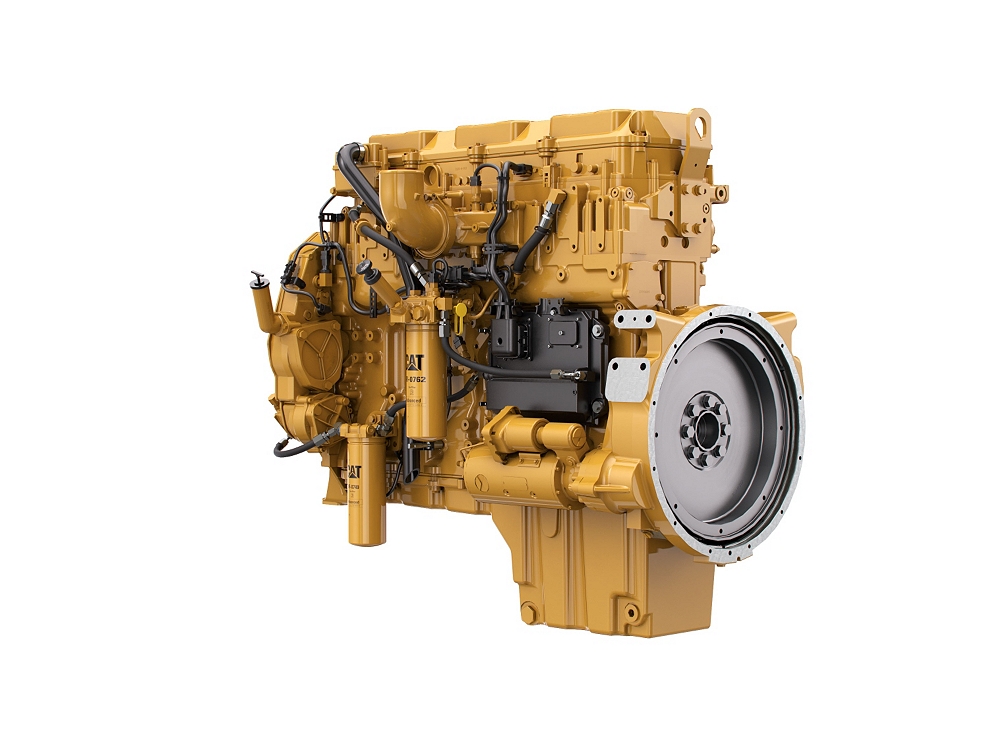 Minimum Power

385.0 bhp

Maximum Power

520.0 bhp

Emissions

China Nonroad III, U.S. EPA Tier 3 Equivalent or U.S. EPA Tier 2 Equivalent, EU Stage IIIA Equivalent or EU Stage II Equivalent

Rated Speed

1800-2100 rpm
The Cat® C13 Industrial Diesel Engine is offered in ratings ranging from 287-388 bkW (385-520 bhp) @ 1800-2100 rpm. These ratings meet China Stage II, U.S. EPA Tier 3 equivalent or U.S. EPA Tier 2 equivalent, EU Stage IIIA equivalent or EU Stage II equivalent emission standards. Industries and applications powered by C13 engines include Agriculture, Ag Tractors, Aircraft Ground Support, Bore/Drill Rigs, Chippers/Grinders, Combines/Harvesters, Compactors/Rollers, Compressors, Construction, Cranes, Crushers, Dredgers, Forestry, General Industrial, Hydraulic Power Units, Irrigation Equipment, Loaders/Forwarders, Material Handling, Mining, Mobile Earthmoving Equipment, Paving Equipment, Pumps, Shovels/Draglines, Specialty Ag Equipment, Surface Hauling Equipment, Trenchers and Underground Mining Equipment.
---
---
Product Specs
Power Rating

Minimum Power

385.0bhp

Maximum Power

520.0bhp

Rated Speed

1800-2100 rpm

Maximum Power

520BHP

Rated Speed

1800-2100 rpm

Maximum Power

520HP

Maximum Torque

1634lb-ft @ 1400 rpm

Rated Speed

1800-2100 rpm

Minimum Power

385HP

Minimum Power

385BHP

Emission Standards

Emissions

China Nonroad III, U.S. EPA Tier 3 Equivalent or U.S. EPA Tier 2 Equivalent, EU Stage IIIA Equivalent or EU Stage II Equivalent

Emissions

China Nonroad III, U.S. EPA Tier 3 Equivalent or U.S. EPA Tier 2 Equivalent, EU Stage IIIA Equivalent or EU Stage II Equivalent

Emissions

China Nonroad III, U.S. EPA Tier 3 Equivalent or U.S. EPA Tier 2 Equivalent, EU Stage IIIA Equivalent or EU Stage II Equivalent

General

Engine Configuration

Inline 6, 4-Stroke-Cycle Diesel

Bore

130 mm (5.12 in)

Stroke

157 mm (6.18 in)

Displacement

12.5 L (762.8 in³)

Aspiration

Turbocharged Aftercooled (TA)

Compression Ratio

17.3:1

Combustion System

Direct Injection

Rotation (from flywheel end)

Counterclockwise

Engine Configuration

Inline 6, 4-Stroke-Cycle Diesel

Bore

130 mm (5.12 in)

Stroke

157 mm (6.18 in)

Aspiration

Turbocharged Aftercooled (TA)

Displacement

12.5 L (762.8 in³)

Compression Ratio

17.3:1

Combustion System

Direct Injection

Rotation from Flywheel End

Counterclockwise

Engine Configuration

Inline 6, 4-Stroke-Cycle Diesel

Bore

5.1in

Stroke

6.2in

Displacement

762.8in³

Compression Ratio

17.3:1

Aspiration

Turbocharged Aftercooled (TA)

Combustion System

Direct Injection

Rotation from Flywheel End

Counterclockwise

Engine Dimensions (Approximate. Final dimensions dependent on selected options)

Length

1295 mm (50.98 in)

Width

1186 mm (346.69 in)

Height

1053.8 mm (41.49 in)

Weight, Net Dry (Basic Operating Engine Without Optional Attachments)

908.4 kg (2002.7 lb)

Engine Dimensions - Approximate

Height

1053.8 mm (41.49 in)

Length

1295 mm (50.98 in)

Weight - Net Dry - Basic Operating Engine Without Optional Attachments

908.4 kg (2002.7 lb)

Width

1186 mm (346.69 in)

Weight - Net Dry - Basic Operating Engine Without Optional Attachments

2003lb

Length

51in

Width

346.7in

Height

41.5in
Equipment
Air Inlet System

Turbocharged
Air-to-Air Aftercooled

Control System

Electronic governing, PTO speed control
Programmable ratings
Automatic altitude compensation
Power compensation for fuel temperature
Programmable low and high idle and total engine limit
Electronic diagnostics and fault logging
Engine monitoring system SAE J1939 broadcast and control
ADEM™ A4 Electronic Control Unit (ECU)

Cooling System

Thermostats and housing, vertical outlet
Jacket water pump, centrifugal
Water pump, inlet

Exhaust System

Exhaust manifold, dry
Optional exhaust outlet

Flywheels And Flywheel Housing

SAE No. 1 flywheel housing

Fuel System

MEUI injection
Fuel filter, secondary (2 micron)
Fuel filter, tertiary (2 micron)
ACERT™ Technology
Fuel transfer pump
Fuel priming pump

Lube System

Crankcase breather
Oil cooler
Oil filler
Lube oil filter
Front sump oil pan
Oil dipstick
Gear driven oil pump

General

Vibration damper
Lifting eyes
Cold start capability to -20° C (-4° F)
Paint: Caterpillar yellow, with optional colors available at request
Find a Boyd CAT

Location

or

Rep

Near You