Gas Compression Engines:
G3520B Low Emissions Gas Compression Engine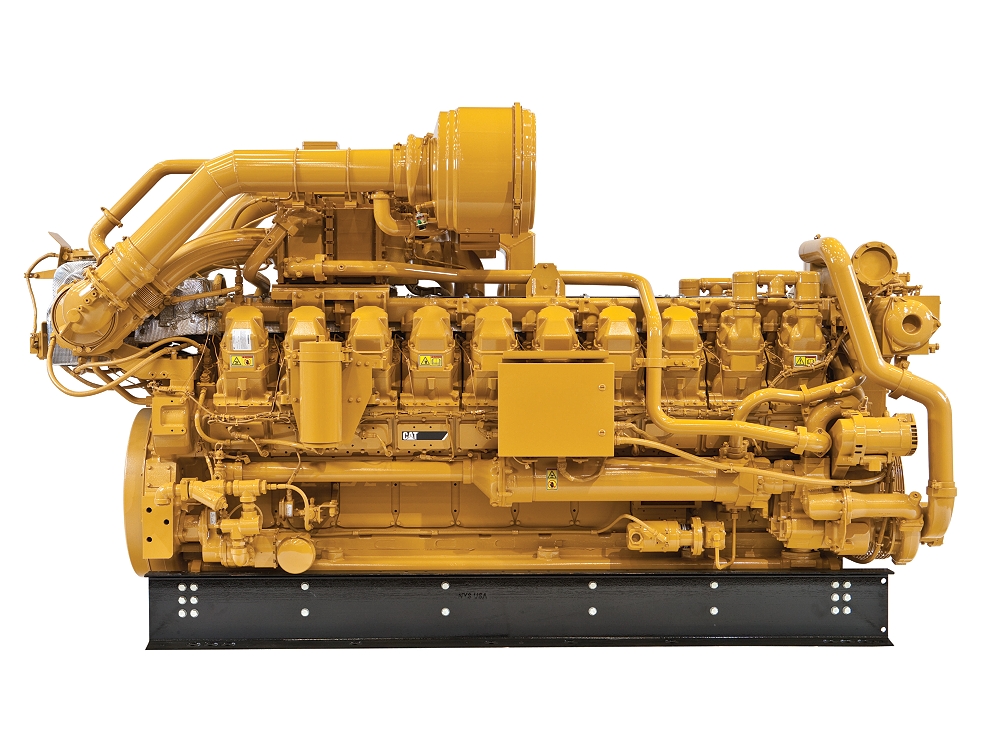 Minimum Rating

1480.0 bhp

Maximum Rating

1725.0 bhp

Emissions

NSPS Site Compliant Capable

Minimum Rating

1480 BHP
The line of G3500B engines brings versatility, uptime, and low operating cost to your gas compression operation. They deliver the lowest engine-out emissions in the industry without sacrificing performance. Ideal applications for G3500B engines include gas lift, gas gathering, and wellhead gas compression. Cat G3520B gas engine. Ratings: 1104-1286 bkW (1480-1725 bhp) @ 1200-1400 rpm are NSPS site compliant capable.
---
---
Product Specs
Engine Specifications

Minimum Rating

1480.0bhp

Maximum Rating

1725.0bhp

Emissions

NSPS Site Compliant Capable

Minimum Rating

1480BHP

Maximum Rating

1725BHP

Emissions

NSPS Site Compliant Capable

Ignition, Protection

ADEM™ A3
Equipment
Air Inlet System

Axial Flow Air cleaner
Cleanable
Intermediate-duty with service indicator

Control System

ADEM A3 with integrated electronic throttle control
Control panel

Cooling System

Two-stage charge air cooling
Thermostats and housing
Engine-driven jacket and aftercooler water pump
Stainless steel aftercooler cores

Exhaust System

Dry exhaust manifolds
Dry exhaust elbow

Flywheels And Flywheel Housings

SAE No. 00 flywheel
SAE No. 00 flywheel housing
SAE standard rotation

Fuel System

7-50 psi gas supply
Fuel system is sized for 800 to 1200 btu/scf (31.5 to 47.2 MJ/Nm3)
Electronic fuel metering valve
Gas pressure regulator
Gas shutoff valve (GSOV)

Ignition System

Lubrication System

Crankcase breather — top mounted
Oil cooler
Oil filter — RH
Oil pan — 143 gal
Drain valve
Oil sampling valve
Turbo oil accumulator

Mounting System

Engine mounting rails - 330.2 mm (13 in) industrial-type

Power Take-offs

Front housing — two-sided
Front lower LH, RH, and upper RH accessory drives

General

Paint — Cat yellow
Crankshaft vibration damper and guard
CSA Certification, Class 1 Division 2, Group D - electrical system and instrumentation - includes ADEM A3 and control panel
Air Inlet System

Charging System

Charging alternator - CSA approved 24V, 65 A

Cooling System

Exhaust System

Flexible fittings
Flange and expander

Fuel System

Instrumentation

Lubrication System

Lubricating oil
Oil bypass filter
Air prelube pump

Power Take-offs

Front stub shaft
Pulleys
Double damper

Protection System

Explosion relief valves
Secondary GSOV

Starting System

Air starting motor with controls (90 psi or 150 psi)
API B16.3 compliant piping
Jacket water heater
Barring group

General

Special paint
Torsional vibration analysis

Eu Certification

Support
Find a Boyd CAT

Location

or

Rep

Near You