Gas Compression Engines:
G3306B Gas Compression Engine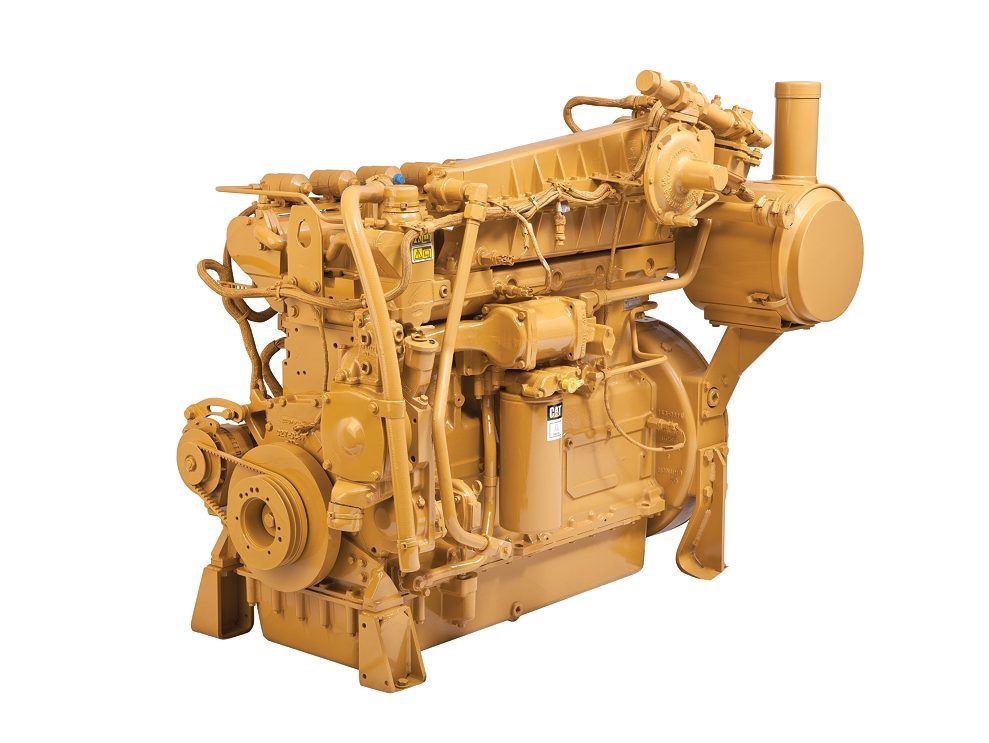 Minimum Rating

145.0 bhp

Maximum Rating

211.0 bhp

Emissions

NSPS 2010

Displacement

638.0 in3
Tough and durable, built on the industry-standard G3300 platform and equipped with technology that brings performance, uptime, and low operating cost to your operation. G3306B engines meet the most demanding continuous duty gas compression applications with virtually no unscheduled downtime. Ideal applications for G3306B engines include gas lift, gas gathering, and wellhead gas compression. Cat G3306B gas engine. Ratings: 108-157 bkW (145-211 bhp) @ 1800 rpm are NSPS site compliant capable with Caterpillar or customer-provided air-fuel ratio control and aftertreatment.
---
---
Product Specs
Engine Specifications

Minimum Rating

145.0bhp

Maximum Rating

211.0bhp

Emissions

NSPS 2010

Displacement

638.0in3

Compression Ratio

10.5:1

Aspiration

Naturally Aspirated or Turbocharged-Aftercooled

Rotation (from flywheel end)

Counterclockwise

Flywheel and Flywheel Housing

SAE No. 1

Flywheel Teeth

156

Oil Change Interval

750 hours

Stroke

6.0in

Bore

4.8in

Weight - Dry

2450lb

Ignition, Protection

ADEM A4

Air/Fuel Ratio Control

ADEM A4

Minimum Rating

145BHP

Maximum Rating

211BHP

Emissions

NSPS 2010

Displacement

638in³

Compression Ratio

10.5:1

Aspiration

Naturally Aspirated or Turbocharged-Aftercooled

Rotation from Flywheel End

Counterclockwise

Flywheel and Flywheel Housing

SAE No. 1

Flywheel Teeth

156

Oil Change Interval

750 hours

Stroke

6in

Bore

4.8in

Capacity for Liquids

Cooling System

5.25gal

Lube Oil System (refill)

11.9gal

Cooling System

5.25gal (US)

Lube Oil System - Refill

11.9gal (US)
Equipment
Air Inlet System

Air cleaner — intermediate duty, dry
Air cleaner rain cap (shipped loose)
Service indicator

Control System

Cooling System

Thermostats and housing — full open temperature 97°C (207°F)
Jacket water pump — gear-driven, centrifugal, non-self-priming

Exhaust System

Exhaust manifolds — watercooled
Exhaust elbow — dry
102 mm (4 in)
Three-way catalyst — 1.0 g NOx and 0.5 g NOx catalyst options

Flywheels & Flywheel Housings

Flywheel, SAE No. 1
Flywheel housing, SAE No. 1
SAE standard rotation

Fuel System

Air/fuel ratio control
Gas pressure regulator
Requires 10.3-34.5 kPa (1.5-5 psi) gas
Natural gas carburetor

Ignition System

Lube System

Crankcase breather, top mounted
Oil cooler
Oil filter
Oil pan, full sump
Oil filler and dipstick

Protection System

The following parameters include alarm and shutdown
Charging Alternator

24V, 35A alternator
24V, 35A CSA alternator*

Cooling System

Radiators
Jacket water pump inlet adapter

Exhaust System

Exhaust flex fitting — ANSI flange
Exhaust elbow
Exhaust flange — ANSI flange

Guards

Ignition System

CSA certified electronics and ignition

Instrumentation

Operator interface panel
Operator interface panel enclosure
15', 20' and 50' interconnect harness

Starting System

Air pressure regulator
Air start silencer
Vane starter
Electric starter
Turbine starter
Find a Boyd CAT

Location

or

Rep

Near You