Multi-Processor with Pulverizer Jaws:
MP318 Pulverizer Jaw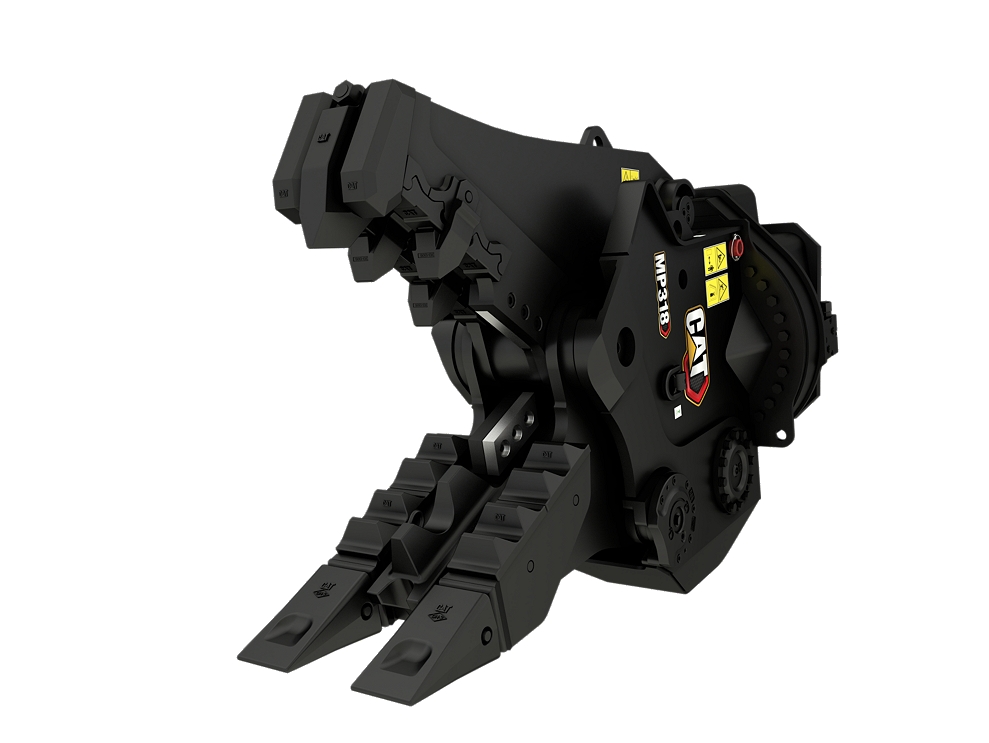 Length

79.0 in

Height

51.5 in

Width

31.2 in

Jaw Depth

26.1 in
Cat® Multi-Processors accept multiple interchangeable jaws for a wide range of demolition tasks. Faster cycle times get your jobs done quicker. Greater power means taking on bigger jobs. Quick jaw change gives you the right tool for the task at hand, without slowing you down. All built on a durable, easy to maintain platform.
---
---
Product Specs
Dimensions

Length

79.0in

Height

51.5in

Width

31.2in

Jaw Depth

26.1in

Jaw Width, fixed

18.9in

Jaw Width, moveable

11.8in

Jaw Opening, max.

32.3in

Cutter Length

7.9in

Weight (housing, jaw & bracket)

1569.0lb

Weight (jaw only)

1903.0lb

Cycle time

2.6Seconds

Crushing Force, tooth tip

78.1Sh Ton

Crushing Force, cutter tip

112.8Sh Ton

Crushing Force, primary cutter

256.1Sh Ton

Dimensions - Housing + Jaw

Length

79in

Height

51in

Width

31in

Dimensions - Jaw

Jaw Depth

26in

Jaw Width - Fixed

19in

Jaw Width - Moveable

12in

Jaw Opening - Maximum

32in

Cutter Length

8in

Weight

Weight - Jaw Only

1907lb

Weight - Housing, Jaw and Bracket

45.79lb

Weight - Jaw Only

19.07lb

Performance

Cycle Time - Open

0.016s

Crushing Force - Tooth Tip

0.88Sh Ton

Crushing Force - Cutter Tip

1.27Sh Ton

Crushing Force - Primary Cutter

2.89Sh Ton

Cycle Time - Close

0.01s

Cycle Time - Open

1907lb

Hydraulic Requirements

Jaw Circuit - Max. Oil Pressure

150gal/min

Jaw Circuit - Max. Oil Pressure

Jaw Circuit - Max. Oil Flow

140bar

Rotation Circuit - Max. Oil Pressure

0.4l/min

Rotation Circuit - Max. Oil Flow
Find a Boyd CAT

Location

or

Rep

Near You